We first found the Don Juceam Orchestra when searching entertainment for an Old Hollywood event my company was hosting for one of our large residential communities in Sarasota. We were intrigued by the videos we previewed, but had no idea we would be more than mesmerized by the live performance. As Don crooned and the talented musicians tickled their instruments, the 200+ guests were taken wholeheartedly by the performance. Curious and impressed passers-by and pedestrians from outside the gated community even gathered outside the perimeter to listen and stand in complete awe of the voice and music that carried through the open air. Don not only channels Frank Sinatra with perfection, he also makes the quintessential and engaging MC for any affair. Coordinating with Don was seamless and he was more than accommodating, especially when we asked him and his group to perform again three weeks later at another 3-day event in Tampa. I can't imagine an event or affair that Don and his orchestra of customizable sizes wouldn't be fit for. Encore, Don, encore!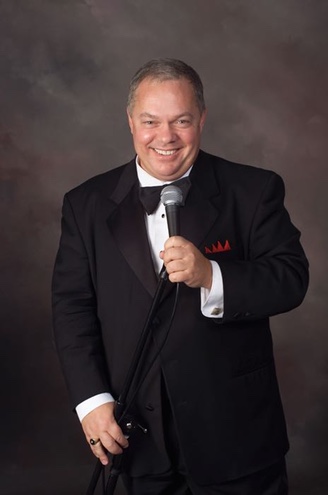 My husband and I hired Don for our daughter's wedding because she and her fiance really wanted Sinatra/Rat Pack music. We went for the 9 pc. band and were so glad we did. You really get that full band sound that is needed to get the full Sinatra effect. Don is truly amazing! his vocals are spot on. If you're a Sinatra fan, you will not be disappointed. Each song was better than the last - we wanted to dance to every one! Our guests had a great time and commented on how much they enjoyed Don and his band. Don was very professional throughout the entire process - even helping select ceremony and reception music when we asked for suggestions. He also provided excellent DJ and MC services. Overall it was a wonderful experience. We would definitely hire Don again for our next event.
We absolutely LOVED having Don at our wedding. If you are looking for a Sinatra-style band for your wedding or any other big event, he is definitely the way to go. They played gorgeous music throughout our cocktail hour, and our first dance was perfect. We used the 9-piece for a 150 person wedding. We couldn't have been happier. Don is really thorough, and takes time to make sure he knows exactly what you want before the big day. I really can't say enough great things about him. Our wedding was unforgettable, and our guests were totally blown away by the band. He even brought some fun fedoras to hand out to people. Those made for some great pictures.
I booked the 14 piece orchestra along with Don for a "Tribute To The Rat Pack" event. I had over 400 guests in attendance and the event could not have been more amazing. The band played to a sold out crowd that was eagerly awaiting the show along with the large orchestra. The guests could barely stay in their seats and the comedic breaks in between each song really made the event a show to remember. I have already share Don's info and would continue to do so!
My wife and I booked Don and his orchestra for our Old Hollywood/Rat Pack themed wedding. To be honest.. He is worth every penny. Not only does he sound like Ol' Blue Eyes he interacts with the crowd in much the same way, providing witty banter and comic relief as well as singing all the Sinatra Hits !! He is the epitome of professionalism and even worked with us through a last minute change of venue. After dinner and cocktails Don kept the partying going playing all the dance favorites. We are already planning our 10 year anniversary and Don Juceam and his Orchestra will definitely be the highlight again. If you want the best in wedding entertainment, book with Don!